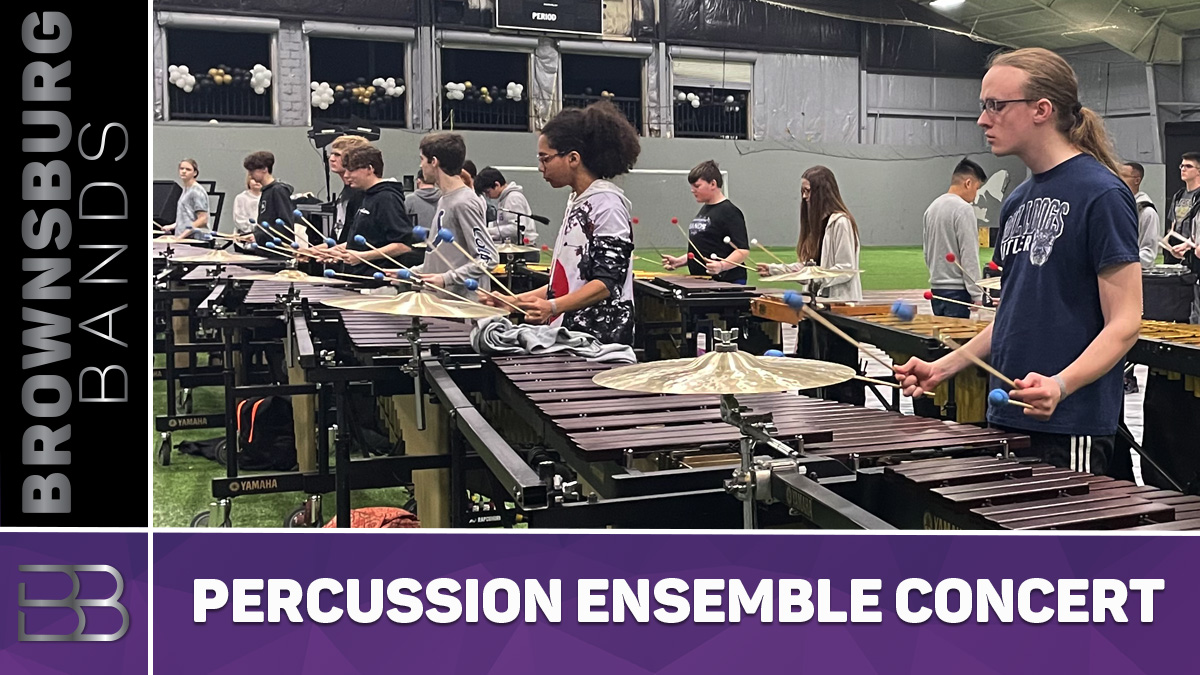 Percussion Ensemble Concert is on May 24
On Tuesday, May 24 Brownsburg Percussion will hold their annual Percussion Ensemble Concert. The event is free to attend and will be held at 7:00 pm in the large rehearsal room at Brownsburg High School. Enter through door 15.
Brownsburg Percussion had an incredible year, capped off by taking 7th place at the WGI Percussion World Championships in Dayton, OH in the Percussion Scholastic Open (PSO) division.  This was the first time the group competed at the World Championships.
Please join us on Tuesday to support these musicians as they wrap up their school year.
#brownsburg #percussion