2023-2024 Sponsorship Information
Why does the Band program need sponsors?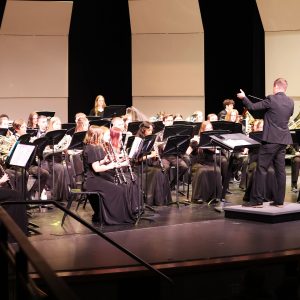 Brownsburg Band and Orchestra Parents (BBOP) is the 501c3 volunteer organization that supports Brownsburg Band, Guard and Orchestra programs through fundraisers, event organization and staffing, transportation, logistics support and more. Each year, BBOP coordinates, hosts and volunteers for dozens of events to support the incredibly talented and hard working students of the Brownsburg Band programs.
While students have participation fees for band programs, these fees only account for about 60% of the programs' expenses. These expenses include uniforms, truck rental, maintenance on trailers, supplies, prop construction, equipment and instrument repairs, marching band staff and more.  We also provide more than $20,000 in scholarships to cover the fees of students that do not have the financial ability to cover the student cost of the programs. 
We are looking to you, our community, to join us in supporting the Brownsburg Band, Guard and Orchestras – and in supporting music education overall in Brownsburg. 1,300 middle school and high school students are engaged in Brownsburg Band programs, representing approximately 20% of all middle and high school students. Few programs can have an impact on such a large percentage of students. 
Our goal is to ensure money is never a reason for a child to miss out on something they passionately wish to pursue, and to provide resources to build on the strong traditions and success of Brownsburg Bands.
View recent accomplishments of the Brownsburg Bands programs.
Benefits of Music Education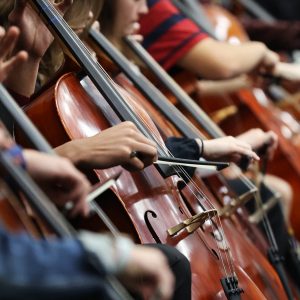 Music education has an enormous impact on a student's development and learning. It makes students smarter and stimulates their brains, requiring them to simultaneously listen for the beat, read along with sheet music, and coordinate their movements to play the instrument or dance with the rhythm.
Music sparks a student's creativity, which encourages their vivid imagination – a good thing for our youth.
Besides becoming more imaginative, students in music education develop:
An improvement in their vocabulary and language
More self-confidence
More self-discipline
Increased motor skills
Improved listening skills
Enhanced social skills
We hope you join us in investing in the future of our youth by partnering with Brownsburg Bands.
Sponsorship Levels
Platinum Sponsor – $5,000+
Gold Sponsor – $2,500
Silver Sponsor – $1,000
Bronze Sponsor – $500
Supporter – $250
Friend – $100
Download our 2023-2024 Sponsorship Information or click here to donate today: https://form.jotform.com/232183871167157
If you have questions about sponsorships, please contact bbopfundraising@gmail.com or Alison Moyars, 317-502-7026