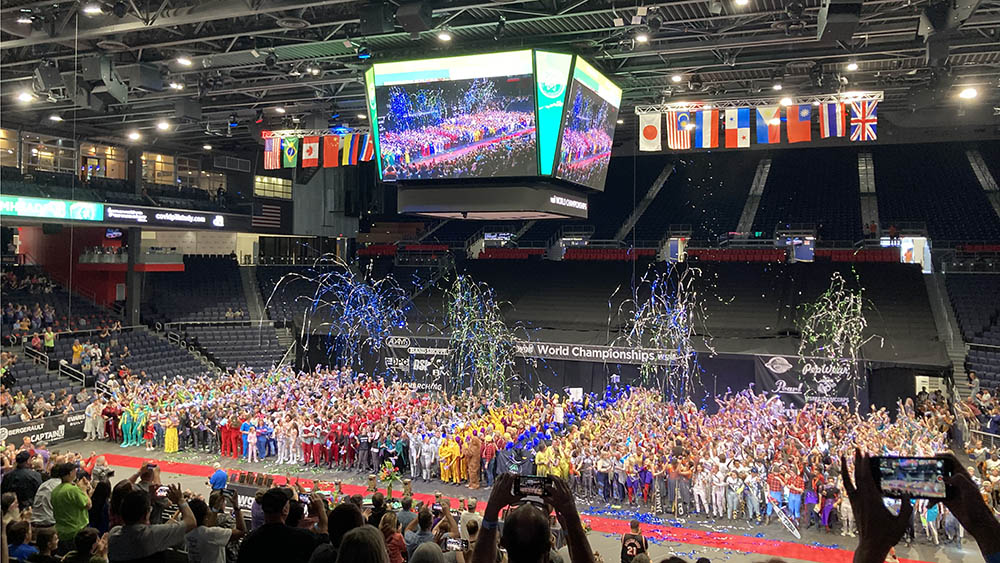 Brownsburg Percussion takes 7th place at WGI World Championships!
Brownsburg Percussion was awarded 7th place at the WGI Percussion World Championships in Dayton, OH in the Percussion Scholastic Open (PSO) division!
This is the first time the group has competed at the World Championships!
Congratulations to the students, staff and directors on an incredible finish to an outstanding season! And thank you to our parents and volunteers for your tremendous support throughout the season.