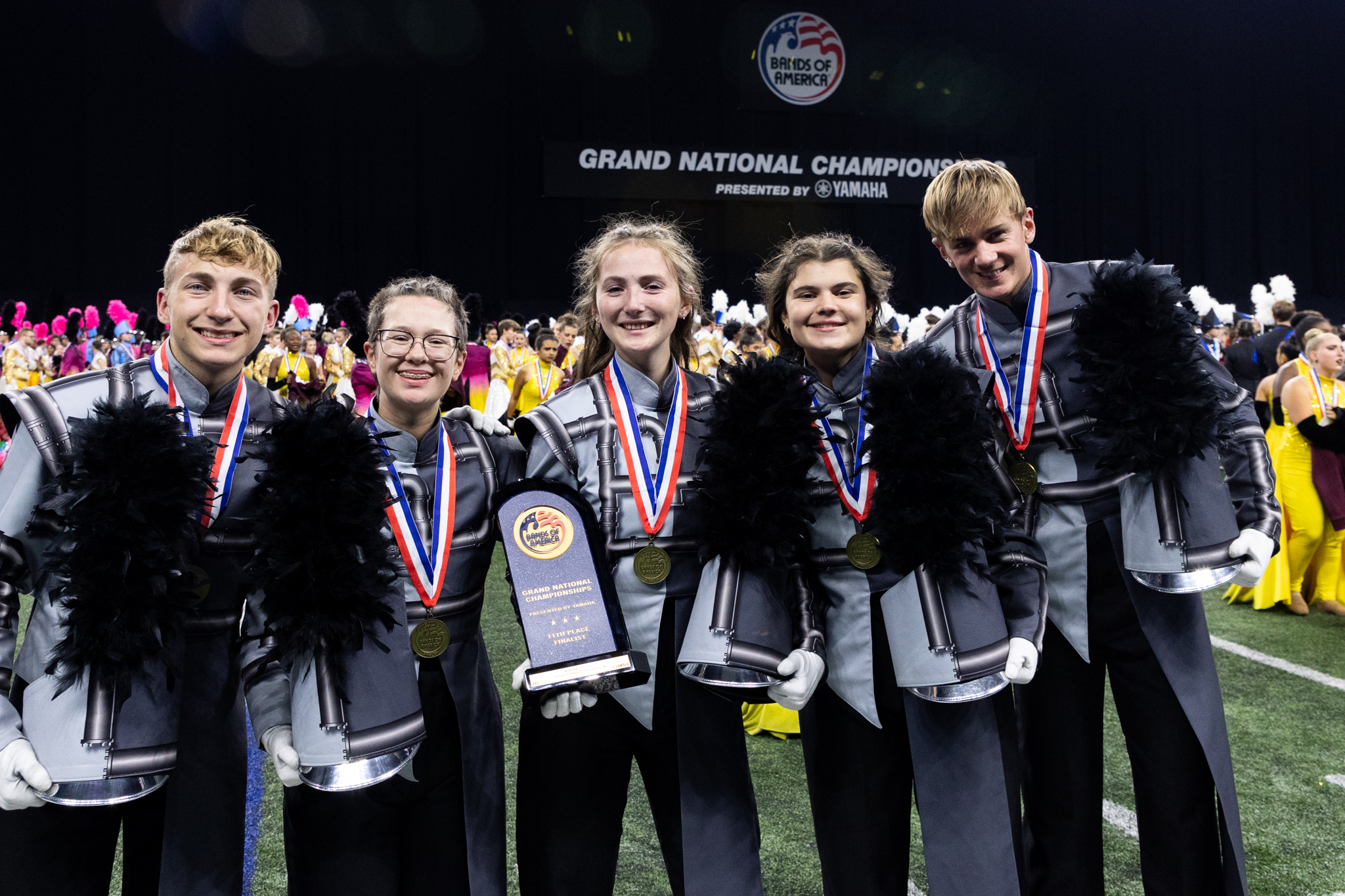 The Sound of Brownsburg takes 11th Place at Nationals
The Sound of Brownsburg received 11th place at BOA Grand National Championships! What a way to end the season! We are extremely proud of the student-musicians and student-performers of the Sound of Brownsburg and their achievements this year.
2023 Avon Invitational – 1st place in Open Class A
2023 Bands of America Indianapolis Super Regional Finalist – 4th place out of 65 bands, their highest finish ever at a BOA Super Regional
2023 ISSMA Open Class A State Finalist – 3rd place, their highest placement ever at State Finals
2023 Bands of America Grand National Championships Finalist – 11th Place and one of 12 finalist bands out of 92 bands, performing at this event for just the fourth time.
In addition, their relentless pursuit of excellence has been an inspiration to watch over the course of the season. Their teamwork and collaboration has created friendships and memories that will last a lifetime.
And, we could not produce and perform Pipe Dreams without the tremendous support of the Brownsburg Community School Corporation, the Brownsburg community at-large and our incredible team of directors, staff, parents and volunteers. Thank you all for making this show – and season – so memorable for everyone.
Even though our competitions are done, we are not done marching just yet! We will be performing at Walt Disney World in January!