Sound of Brownsburg Selected for 2020 Macy's Thanksgiving Day Parade
The Sound of Brownsburg Marching Band has been selected to march in the 2020 Macy's Thanksgiving Day Parade.
In a surprise announcement in front of a huge crowd of band student and parents, Wesley Whatley, Creative Producer for Macy's Thanksgiving Day Parade, sparked a huge celebration of confetti and cheering.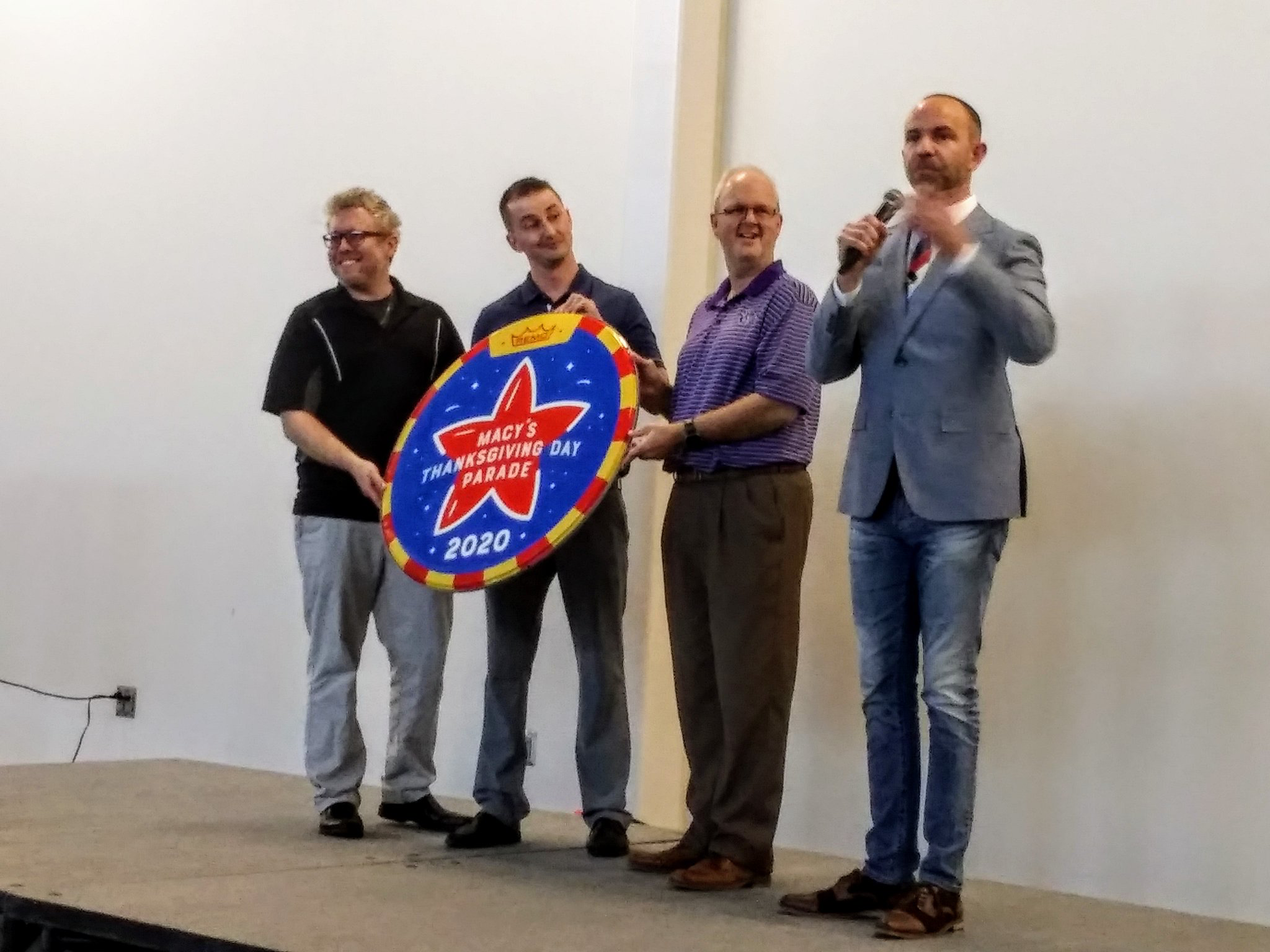 Photo by Christopher Worley
Watch a video of the announcement here.  Video by Brownsburg Community School Corporation.
In recent years, the students in the Brownsburg band programs have really "stepped it up" and have worked incredibly hard in all areas of band – concert, jazz, marching, their rehearsals, practicing, performances and competitions.  Being selected for the Macy's Thanksgiving Day Parade is an unbelievable reward for all of that hard work.
Each year, top marching bands from across the country are invited to represent their communities in the annual parade. Band directors are invited to submit an application along with a video of a field marching performance to the Macy's Band Selection Committee. Applicants are thoroughly reviewed and decisions are made by early May, approximately 18 months in advance of the invited bands' appearance.   Only nine bands are selected from the applicants each year.
Mr. Whatley presented the band with a commemorative drum head, pictured below.  It will hang in the band room for the next 18 months as a reminder about where they're headed and the hard work it will take to create an outstanding performance for the parade.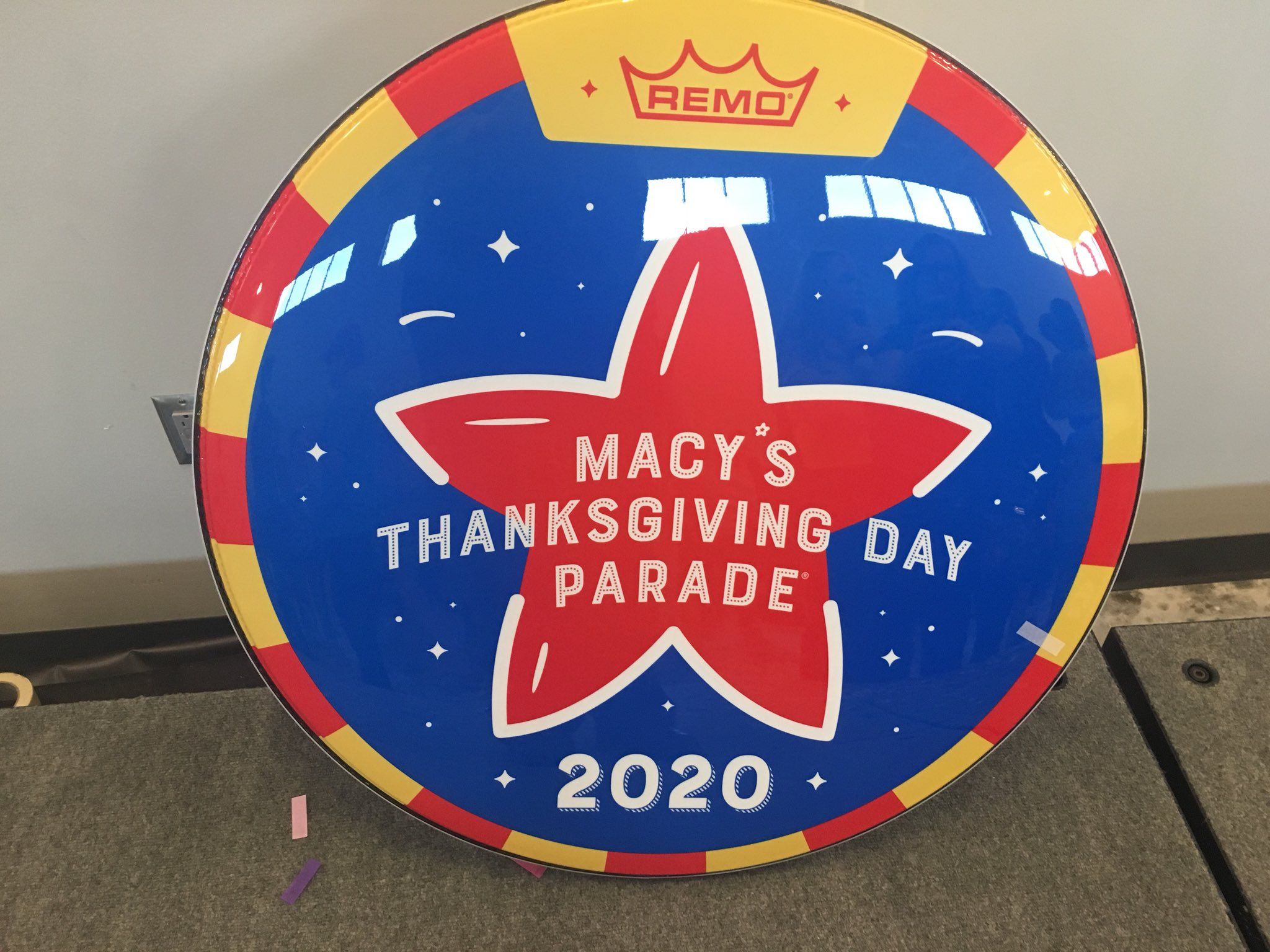 Photo by Julie Adams

The band's next steps in preparation for the parade will be deciding on music to play for the parade route.  Then, the band staff will collaborate with fall show designers to create the routine the band will perform at Herald Square on the parade route.