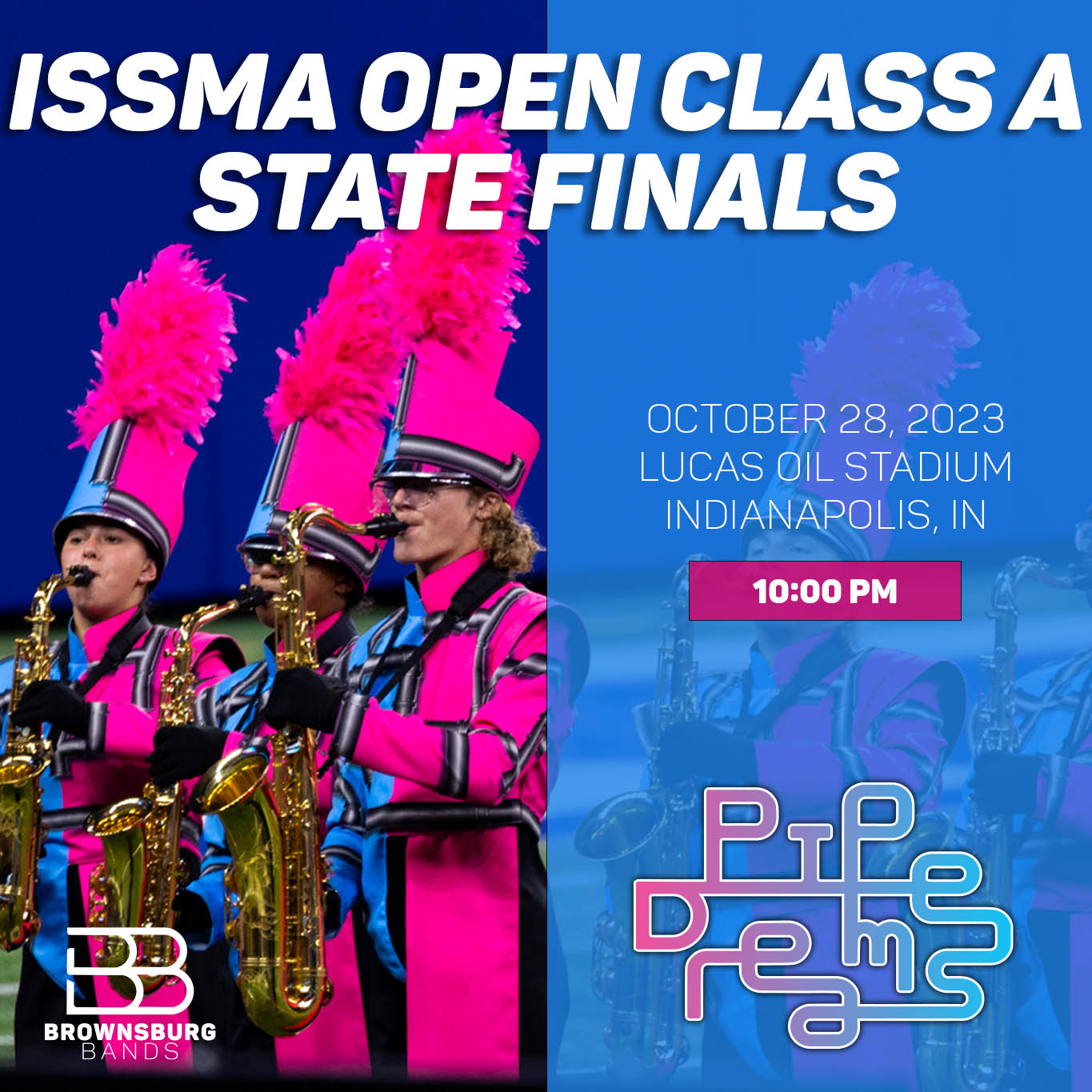 Sound of Brownsburg advances to State Finals
The Brownsburg High School Marching Band competed at ISSMA Semi-State at Ben Davis High School on Saturday, October 21 against 19 other Open Class A Bands. They were one of 10 bands to advance to State Finals.   This is their 6th time in the past 7 years the event has been held where they advanced to the State Finals. (The event was not held in 2020.)
The Sound of Brownsburg will perform at the Indiana State School Music Association (ISSMA) Marching Band State Finals in Open Class A on Saturday, October 28 at 10:00 pm in Lucas Oil Stadium.
We'd love to have our Loud and Proud fans there to cheer on the band!
View the full schedule and event details here: https://www.issma.net/downloads/mbstatefinals23.pdf
Ticket Prices: $25.00 Adult, $20 Student/Child
There are three ways you can purchase tickets.
1. Purchase tickets in advance at the Lucas Oil Stadium Ticket office in person (no phone or online orders) – Tues – Friday 9am – 5pm with no additional fees being charged. Credit card only.
2. Purchase tickets directly online from Ticketmaster, using this link: https://bit.ly/ISSMA23 (Fees will apply)
3. You can purchase tickets in person the day of the event. Note there will only be one ticket gate open, on the Southeast corner of the stadium. They will only accept credit cards for purchases and you must have a mobile phone to receive the digital tickets. Ticket office will open at 7:45 am
Streaming:
Streaming of ISSMA State Finals is available for purchase ($29) via Box5TV: https://box5tv.com/box5_events
Photos from Semi-State: