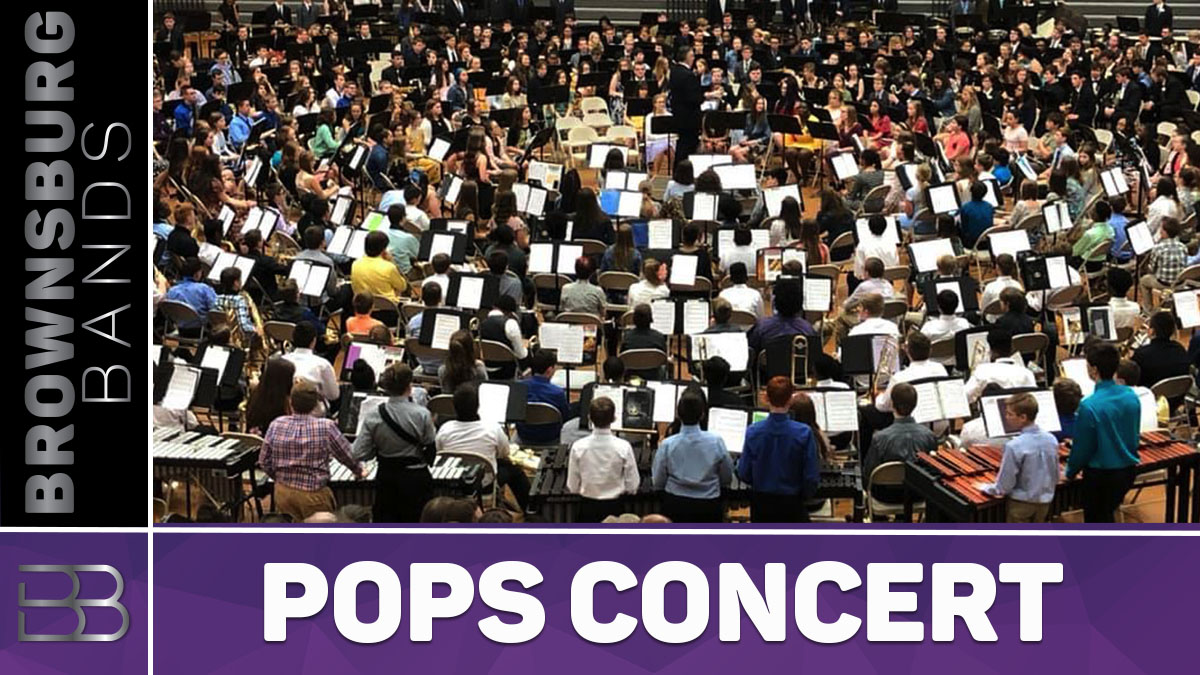 Pops Concert set for May 15
All Brownsburg Band middle school and high school concert band students will come together for the annual Pops Concert at 1:00 pm on Sunday, May 15 at the Brownsburg High School fieldhouse.
The event is free to attend. We hope you'll join us to support these talented groups of student musicians and to celebrate the outstanding achievements of Brownsburg Bands programs this year! Donations will be accepted to help support all Brownsburg Band, Guard and Orchestra programs.
6th Grade – Performing: Wings to Mind – Brian Balmages & She Loves You – John Lennon & Paul McCartney arranged by Michael Story
7th Grade – Performing: Mah-na Mah-Na (from the Muppets) – Johnnie Vinson & Let It Go (from Frozen) – Michael Brown
8th Grade – Performing: Blinding Lights & Never Ending Story
High School – Performing: How to Train Your Dragon – Sean O'Loughlin & Turbo Scramjet (Wind Ensemble Only) – Will Pitts
Mass Number (All grades, 6th-12th) – Performing: ICON written by Richard Saucedo.
ICON was commissioned by the Brownsburg Bands Department to commemorate the incredible career and legacy of long time Brownsburg Band Director, Myron Snuffin. Mr. Snuffin began teaching in Brownsburg in 1978, and retired in 2020. Mr. Snuffin will conduct ICON as the final piece of the 2022 Pops Concert.
Brownsburg Orchestra's String Fever concert will take place at 4:00 pm, after the Pops Concert. We'd love to have you stay and hear our incredible orchestra groups!