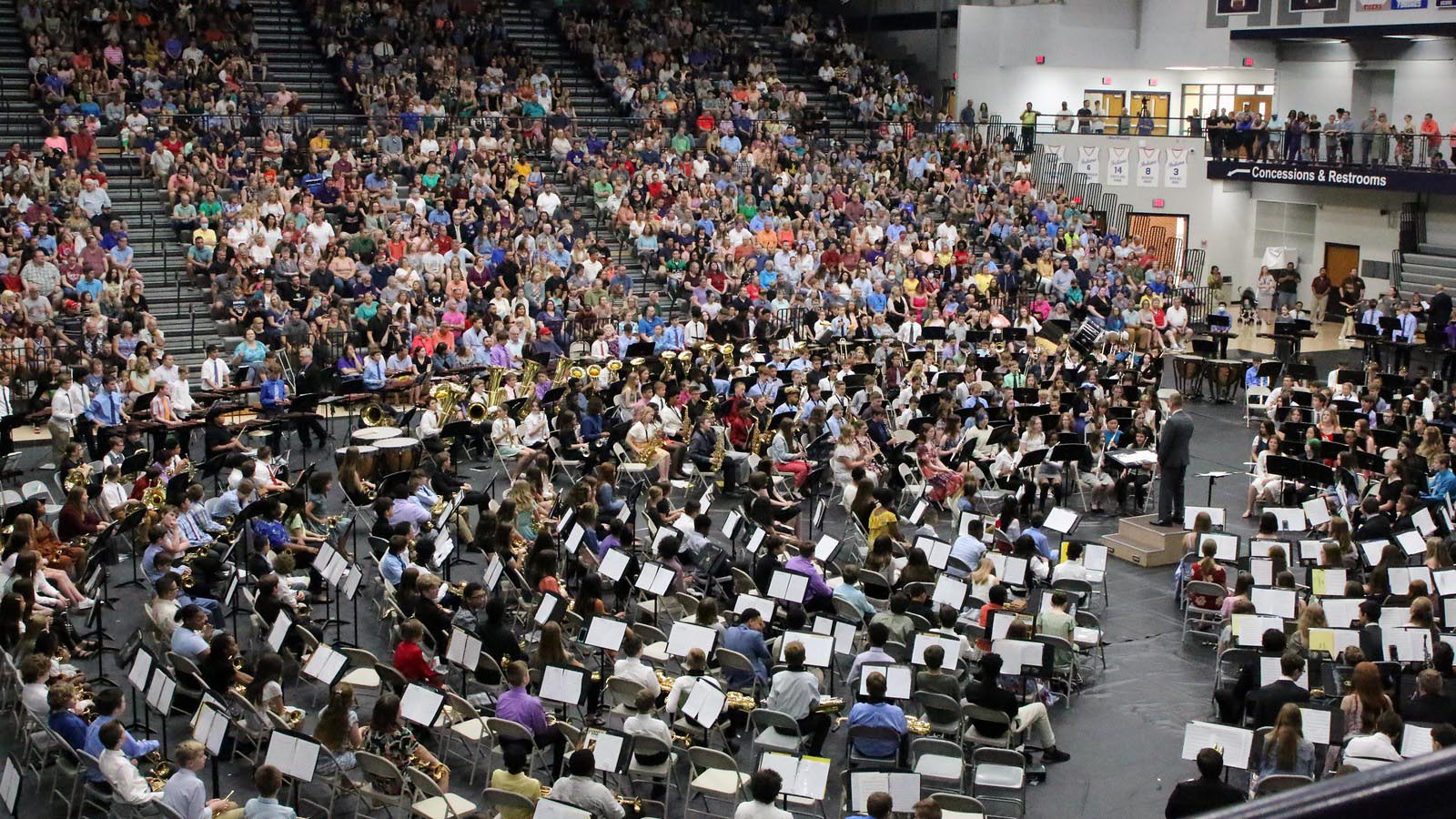 Pops Concert and String Fever Events Draw Huge Crowds
Brownsburg Bands and Brownsburg Orchestras held their annual Pops Concert and String Fever events on Sunday, May 15, 2022, to a packed house! Thank you to all the families and friends who came out to support our students. What a fantastic way to wrap up the school year for these hard-working musicians!
One highlight of the afternoon was the debut performance of ICON, conducted by Myron Snuffin. ICON was commissioned by the Brownsburg Bands Department to commemorate the incredible career and legacy of long time Brownsburg Band Director, Myron Snuffin. Mr. Snuffin began teaching in Brownsburg in 1978, and retired in 2020.
Due to your generosity at these events, we raised more than $2,500 for scholarships to help future band and orchestra students continue to participate in these incredible programs. If you'd like to donate to our scholarship fund, please visit: https://bit.ly/DonateBBOP
View photos from both concerts: