Free Preview Show on Friday, March 15 for IHSCGA Winter Guard State Finals
On Saturday, March 16 is the Indiana High School Color Guard Association (IHSCGA) Winter Guard State Championships at Center Grove High School, where the Brownsburg High School Open Guard will be competing. 
But, you can also 
attend a FREE preview show on Friday, March 15 starting at 7:00 pm in the Brownsburg High School Main Gym.  Not only will the Open Guard be performing, but the Brownsburg A Guard and the Brownsburg Cadet Guard as well.  Plus, you'll see performances by Franklin Community, Franklin Central, and Bluecoats Indoor!  This is a great chance to see the Brownsburg Guards – and others – for free!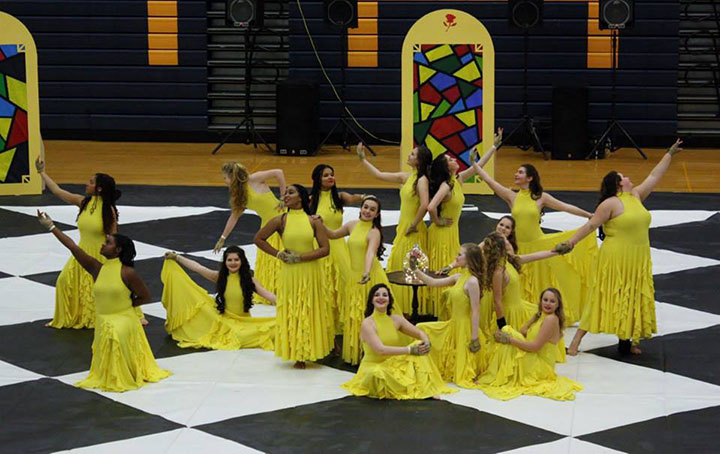 Please enter the school through door 14 and park near the senior academy.  CHEER LOUD FOR ALL OF THE PERFORMING GROUPS!  Every group performing has worked so hard this season! 
Friday, March 15 – Schedule 
Group                                      
Brownsburg Cadet
Saturday, March 16 – Schedule
IHSCGA State Finals @ Center Grove High School
March 16, 2019 –  Brownsburg High School Open Guard
11:30 – Rehearsal
1:30 – Eat, Load, Make-up, Hair, etc
2:45 – Depart Brownsburg High School
3:45 – Arrive at Center Grove High School
4:57 – Warm Up
5:39 – Open Guard Performance
6:00 – Load Equipment on 5th Wheel
7:57 – IHSCGA State Awards Ceremony