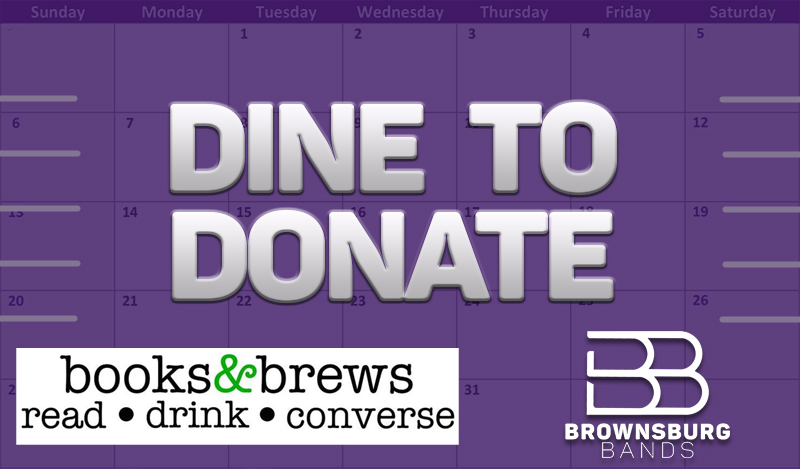 Dine to Donate – Book & Brews in Brownsburg on Saturday, May 7
Books & Brews in Brownsburg will be hosting a Dine to Donate on May 7 to benefit Brownsburg Band, Guard and Orchestra programs. 
They will donate 20% of sales generated by customers who mention they are with Brownsburg Band/Orchestra. You do NOT have to show the social media post, just communicate it verbally. 
This includes food, beverages, merchandise and games. Dine in or carryout. Books & Brews is a FAMILY establishment so kids are welcome!