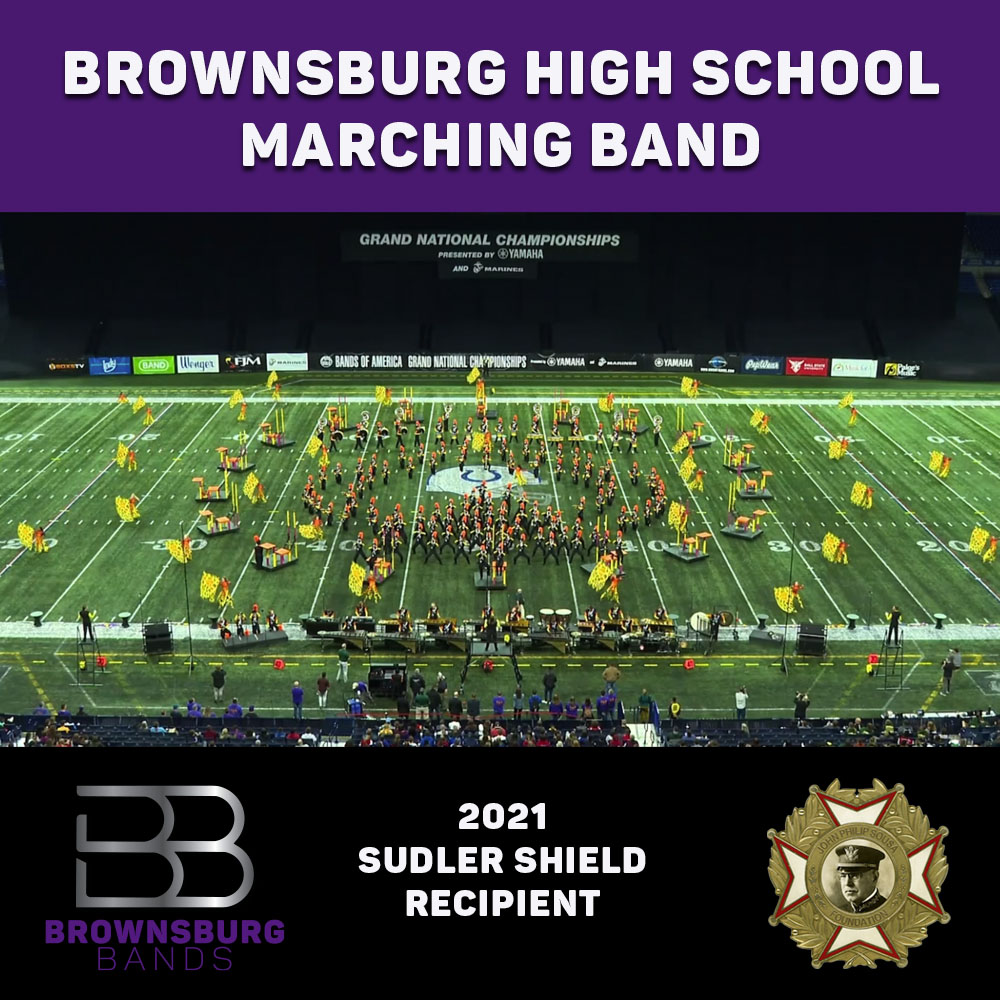 Brownsburg Marching Band receives 2021 Sudler Shield Award
Congratulations to the Brownsburg High School Marching Band for being a 2021 Sudler Shield Recipient!
The Sudler Shield is an international award presented by the John Philip Sousa Foundation recognizing high school, youth, and international marching bands of world class excellence.
The purpose of the award is:
To establish and support international standards of excellence in musical performance, marching execution, choreography and show design for high school, youth or international marching bands.
To identify, recognize, and honor outstanding high school, youth and international marching bands that are at a world-class level of excellence.