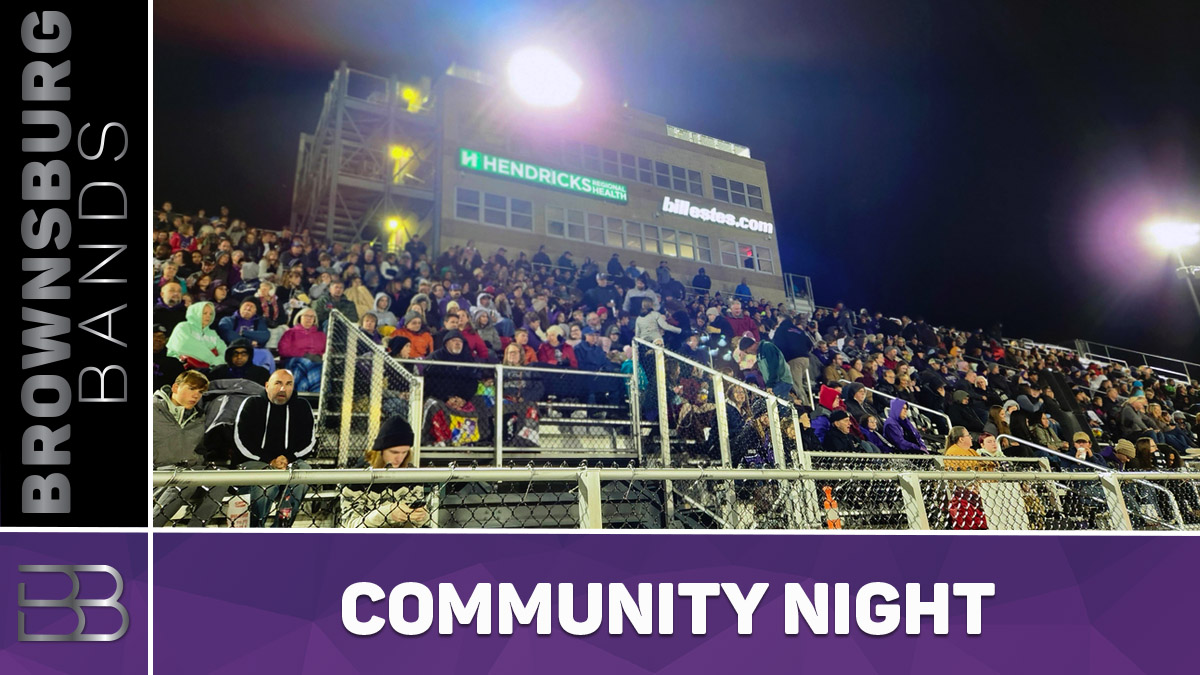 2023 Community Night to feature Silent Auction
On October 14, 2023, the Sound of Brownsburg Marching Band will host a free community night, concluding with a performance of their 2023 show. As part of this event, Brownsburg Band and Orchestra Parents (the band's 501c3 fundraising organization) will hold a Silent Auction Fundraiser.
The band will be rehearsing all day at the stadium. Around 8:00 pm, they will perform sections of the show, along with a complete run-through of the show so far.
All families and friends are invited to attend to help us recognize and celebrate these working students. We will have food trucks available. Gates will open around 6:30 pm. (Subject to change.) More details will be posted on the Band's Facebook Page leading up to the event.
Tickets: Optional donation for entry to event
Silent Auction:
Auction Registration
You can register in advance so you're all ready to start bidding on October 14. We have partnered with Qtego Fundraising Services so you can place bids directly on your mobile phone, tablet or computer. To register for the auction, please follow these simple instructions:
Step 1: Register
Register your phone number and credit card (under My Profile) at: https://qtego.us/qlink/brownsburgband
Once you register, Qtego will send you two text messages to the phone number you registered with that include bidding instructions.
Step 2: Start bidding when it opens on October 14. You do not need to be at the event to bid or win, but we'd love to have you there to support the students!
Donations of auction items
We are seeking donations of items to offer in our silent auction at Community Night.  Proceeds from the fundraiser will support the students of Brownsburg Band, Guard and Orchestra programs for needs such as uniforms, equipment, meals, financial assistance and more. 
Donations can include:
Individual items
Gift cards
Themed Baskets
Experiences
Services
More…let us know your ideas!
What will you receive?
Donors will be recognized at the event and in social media posts by the Band leading up to the event. And, you'll know you're supporting a great cause – the students of Brownsburg Bands programs. Charitable donation receipts available upon request.
Like to Donate? To request more information, or if you or your business would like to donate, please contact: michelledndalton@gmail.com
Confirmed donations to date include:
Many more baskets will be available at the event as well.