Each fall, Roark Stadium at Brownsburg High School hosts some of the best marching bands from all over Indiana. The full day competition features amazing performances and a top level judging panel from around the country. With the growth of the Sound of Brownsburg Marching Band on the national stage, our invitational has begun to garner attention from around the Midwest.  The 2019 invitational will take place on September 14 and will be our 17th annual event.
In 2018, we were host to 28 marching bands. We saw over 2,500 performers and 4,000 spectators visit our community. It was an amazing display of dedication, skill, and passion from these students.
Ticket prices are $8 for adults, $5 for students and seniors.
Current schedule is below: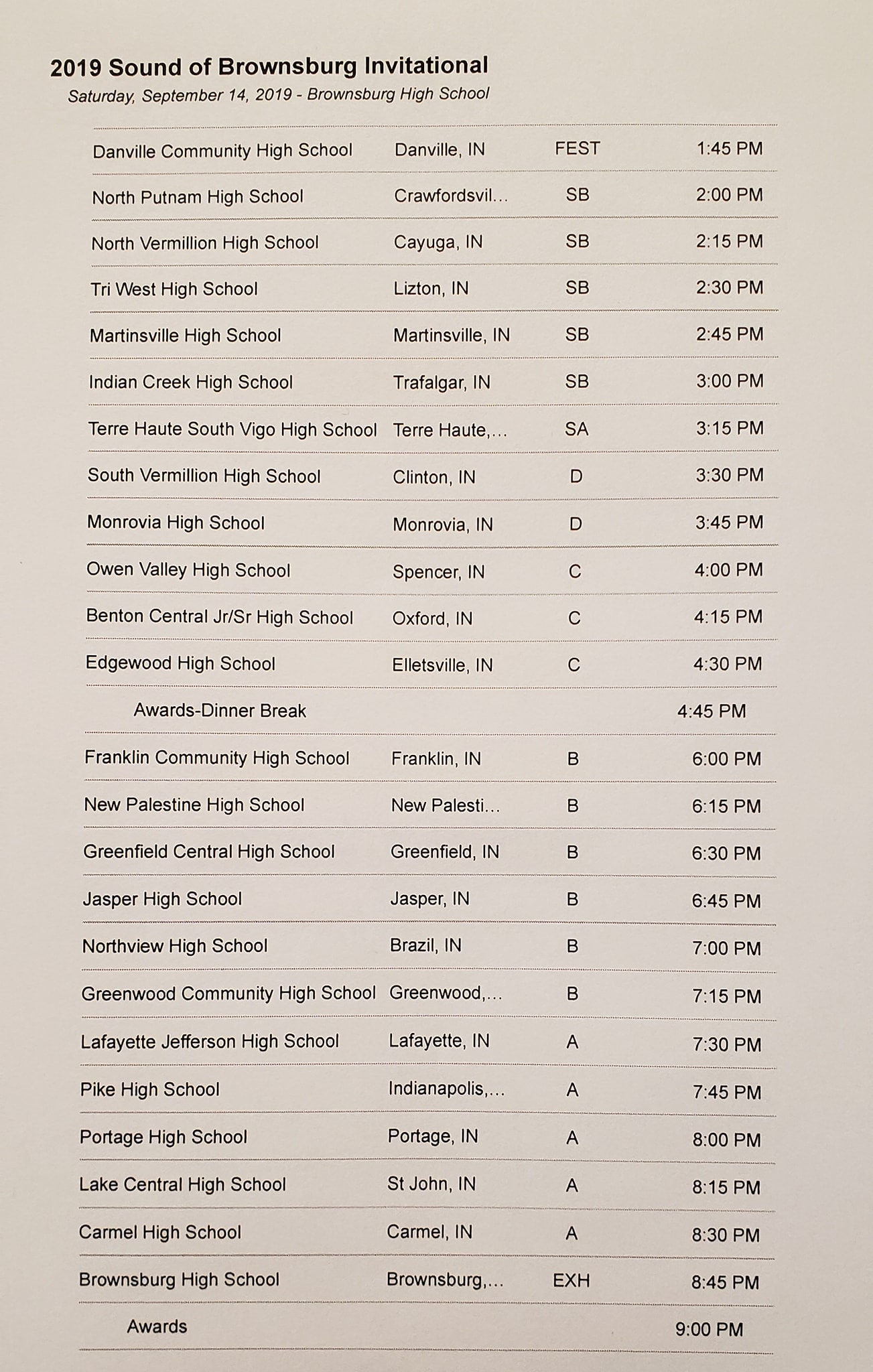 2019 Judge Panel:
Darrin Davis – Broken Arrow, OK
Richard Saucedo – Carmel, IN
Levi Chavis – Dallas, TX
Zach Schlicher – Indianapolis, IN
Michael Gray – Charleston, SC
Robert Solomon – Los Angeles, CA
Ralph Stewart – Charlotte, NC